El Molí
HISTORY
•1703
The mill Ca l'Oliver is mentioned for the first time. It is the oldest working industrial mill of Sant Quinti.
•1775
According to the chamber of commerce of Catalunya the mill of José Oliver produces 2200 reams of paper per year. It is therefore one of the biggest producers of the hundred important paper mills in Catalunya. José Oliver owns two mills for white paper, two for wrapping paper and also a grain mill.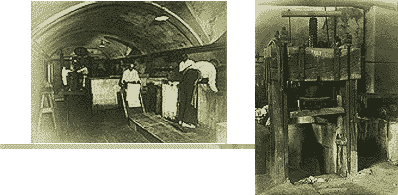 •1871
A textile factory is built on the ruins of the old grain mill.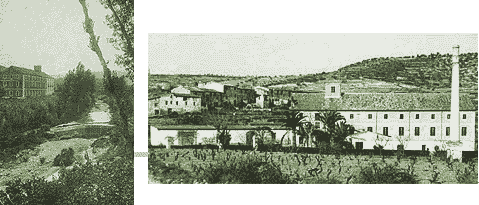 •2001
Three generations of master craftsmen
Our tradition of paper production is three generations old and this historical commitment to quality and design continues in the new millennium. We understand our craft as a combination of tradition with the modern age and continuously develop the designs of our paper ranges with a great love for detail.
LOCALITZACIÓN
You'll find us in Sant Quinti de Mediona, a little picturesque village of 1500 inhabitants, 40 kilometres north of Barcelona in the high mountains of Penedes. The village is surrounded by forests and vineyards.
Sant Sadurni and Vilafranca, the capital of the region, are only 10 km away. Both are important producers of the sparkling wine, which is so typical for the region. Also the harbour towns Sitges and Vilanova i la Geltrú are close by.